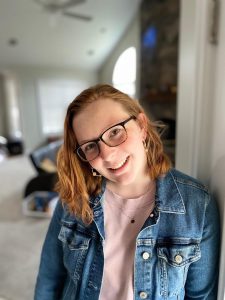 Check in with our School Counselor
---
Table of Contents
Welcome
About Me…
Miss Upshur's Favorites
Services
School Wide Programs
Parent Resources
Student Resources
Staff Resources
Go Noodle Mindfulness Videos
Contact Information

---
Welcome
Hi! My name is Lynelle Upshur and I am the new school counselor at Southside Elementary! I cannot wait to meet and work with all of the wonderful students and families here at Southside. I am so excited to be in the home of the Bees!
---
About Me…
I received my BA in psychology from Shippensburg University of Pennsylvania in 2018 and my M.Ed in School Counseling from Indiana University of Pennsylvania in 2021. I earned my National Certified Counselor credential in May. I hold American School Counselor Association specialist certifications in Trauma and Grief. All throughout my graduate program, I worked as a special education teaching assistant at an elementary school in Pennsylvania.
I am very passionate about working with and counseling children. I am very excited to begin my school counseling journey at Southside!
---
Miss Upshur's Favorites

Color: Yellow
Food: Waffles
Drink: Dunkin Iced Coffee
Store: Marshalls
Subject: Psychology
Candy: Sour Patch Kids
Restaurant: Chipotle
Animal: Dogs and Frogs
Flower: Sunflower
Movie: Tangled
Season: Fall
---
Services
Individual Counseling
Some students can benefit from one-on-one counseling regarding academic, social, or emotional challenges, as well as career and personal plans. Please note that school counselors do not provide therapy. Referrals for outside counseling services are available for students who need long term counseling services.
Small Group Counseling
A variety of small groups are offered to students who may benefit from spending some extra time developing academic, social, or emotional skills along with their peers, and to students who are coping with similar life situations.  Groups can have anywhere from 4-6 members and usually meet once a week during lunch for several weeks.
Classroom Guidance Lessons
The classroom lessons will be facilitated through the Second Step program for kindergarten through fifth grade. The lessons typically last 30-45 minutes in length and cover topics such as school readiness skills, understanding feelings of self and others, problem solving skills, friendship skills, and study skills.
Middle School Transition
Parent Consultation
Student Success Team
Student Attendance Support
---
School Wide Programs
Hello Week
Mix It Up Day
Red Ribbon Week
Veterans Day
Career Day
Kindness Club
Student Council Association-SCA
Classroom Ambassadors
Project Love and Duck Tape-Anti Bullying
No Name Calling Week
Kindness Day/Month
Month of the Military Child
Academic and Core Values Recognition Ceremony
---
Parent Resources
Feed More School Market Program
September 22
October 27
November 10
December 14
January 12
February 9
March 23
April 27
May 11
Each market will take place between 4:30-6:00 and will be set up as a drive thru market. The market will be first come first serve and at no cost to families.
Full Circle of Grief
A local place to help children and families with loss.
http://www.fullcirclegc.org/
Comfort Zone Camp
A nonprofit bereavement organization to help children with loss.
https://www.comfortzonecamp.org/
https://www.militaryonesource.mil/
https://militarybenefits.info
Department of Children's Services: 804-469-5391
District 19 Crisis Hotline: 804-862-8000
Department of Social Services: 804-469-4524
National Suicide Prevention Hotline: 800-273-8255
Dinwiddie Food Bank: 804-712-0190
Western Heights Baptist Church Clothes Closet: 804-733-8172
Salvation Army: 804-732-8449
VA Referral Services: 211
United Way: 804-861-9330
CCHASM: 804-796-9570
CCC: 804-528-5986
Strategies for ChildHood Anxiety- https://instituteofchildpsychology.easywebinar.live/replay-2?attendee=6cb3f240469a249a5916f9b75c7f6a2a 
List of Counselors and Therapists
---
Student Resources
Virginia Career View–Help your child explore the many career possibilities through games and videos on Virginia career view.
http://vacareerview.org/
Mind Yeti-Teaches mindfulness, growth mindset, and relaxation techniques.
https://mindyeti.com
Military Kids Connect
https://militarykidsconnect.dcoe.mil/
US. Career Institute – It has resources on general health and wellness.
https://www.uscareerinstitute.edu/library/health-wellness-and-mindfulness-resources-for-home
---
Staff Resources
Self Care Links for Faculty and Staff 
---
Go Noodle Mindfullness Videos
Click on CC to see closed captioning in the videos.
---
Contact Information
Feel free to contact me if you have any questions!
Lynelle Upshur M.Ed NCC
Email: lupshur@dcpsnet.org
Phone: 804-469-4480×227