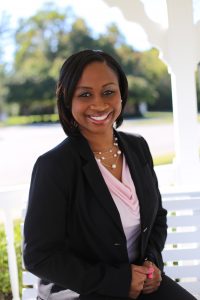 Table of Contents
Welcome
About Me…
Comprehensive School Counseling Program
Services
School Wide Programs
Parent Resources
Student Resources
Contact Information

---
Welcome
Hello Southside Elementary School Family! I am Mrs. Johnson your new School Counselor. I am very eager to get to know each of you this school year. It is my goal to help students, families, staff, and our community to continue to build authentic relationships in pursuit of student and school success. It is my hope that parents, students, and staff feel welcomed to utilize school counseling services to acquire the necessary supports for overall student and school success.
---
About Me…
I am a native of Franklin, VA, where I first found my love for working with others and being of service. I have 14 years of experience in Education, Mental Health, and Counseling. My educational background includes Bachelors of Science (VSU), Masters of Counselor Education (VSU), and Masters of Mental Health Counseling (Walden University). I am currently licensed as a Professional Counselor (LPC) in the state of Georgia. I hold a Pupil Personnel License (PreK-12), Anger Management Certification, and National Board Certification as a National Certified Counselor-NCC. My work experiences include being a middle school teacher (Health/PE), Case Manager (Adult/Children's Mental Health Support), Clinician, Clinical Supervisor, and Local Human Rights Committee Chair. I am currently seeking a Doctoral degree in Counselor Education and Supervision at Walden University.
My school counseling expertise is in Brief Solution Focus counseling with children and adolescents, ages 4 to 17 years old, who have experienced difficulties with academics, social/emotional behaviors, and career/post graduate development. I have a passion for working with children and adolescents through expressive art techniques, music, and the utilization of play therapy techniques. Working in the profession of being a School Counselor is both a personal and professional passion for me.
---
Comprehensive School Counseling Program
Mission Statement
My mission is to actively inspire all students to become lifelong learners and responsible community leaders to reach their maximum potential, while developing the necessary skills to be successful academically, socially/emotionally, and become aware of various career options.
My Belief
I believe that every child should come to school and feel safe, nurtured, and supported. I believe that the more positive social interactions a child is exposed to, more positive connections are made to their environment; therefore, children will be comfortable embracing their own unique characteristics and soar the great heights.
---
Services
Individual Counseling
Some students can benefit from one-on-one counseling regarding academic, social, or emotional challenges, as well as career and personal plans. Please note that school counselors do not provide therapy. Referrals for outside counseling services are available for students who need long term counseling services.
Small Group Counseling
A variety of small groups are offered to students who may benefit from spending some extra time developing academic, social, or emotional skills along with their peers, and to students who are coping with similar life situations.  Groups can have anywhere from 4-6 members and usually meet once a week during lunch for several weeks.
Classroom Guidance Lessons
The classroom lessons will be facilitated through the Second Step program for kindergarten through fifth grade. The lessons typically last 30-45 minutes in length and cover topics such as school readiness skills, understanding feelings of self and others, problem solving skills, friendship skills, and study skills.
Middle School Transition
Parent Consultation
Student Success Team
Student Attendance Support
---
School Wide Programs
Hello Week-September 23rd-27th
Mix It Up Day-October 22nd
Red Ribbon Week-October 23rd-31st
Veterans Day-November 11th
Career Day-November 12th
Kindness Club
Student Council Association-SCA
Classroom Ambassadors
Project Love and Duck Tape-Anti Bullying
No Name Calling Week-January 21st-25th
Kindness Day/Month-February 17th
Month of the Military Child-April
Academic and Core Values Recognition Ceremony
---
Parent Resources
Full Circle of Grief
A local place to help children and families with loss.
http://www.fullcirclegc.org/
Comfort Zone Camp
A nonprofit bereavement organization to help children with loss.
https://www.comfortzonecamp.org/
https://www.militaryonesource.mil/
https://militarybenefits.info
Department of Children's Services: 804-469-5391
District 19 Crisis Hotline: 804-862-8000
Department of Social Services: 804-469-4524
National Suicide Prevention Hotline: 800-273-8255
Dinwiddie Food Bank: 804-712-0190
Western Heights Baptist Church Clothes Closet: 804-733-8172
Salvation Army: 804-732-8449
VA Referral Services: 211
United Way: 804-861-9330
CCHASM: 804-796-9570
CCC: 804-528-5986
---
Student Resources
Virginia Career View–Help your child explore the many career possibilities through games and videos on Virginia career view.
http://vacareerview.org/
Mind Yeti-Teaches mindfulness, growth mindset, and relaxation techniques.
https://mindyeti.com
Military Kids Connect
https://militarykidsconnect.dcoe.mil/
---
Contact Information
Kimberly Johnson, MS, M. Ed., NCC
Email: KiJohnson@dcpsnet.org
Address
10305 Boydton Plank Road
Dinwiddie, VA 23841
804-469-4480 (phone) Extension: 227
804-469-4484 (fax)
www.dinwiddie.k12.va.us/ses/